What you need to know about the 58th Venice Biennale?
12.07.2019
What you need to know about the 58th Venice Biennale?
On May 11, the 58th Venice Biennale, one of the most important and anticipated events in the world of contemporary art, was launched. British curator Ralph Rugoff chose the ancient Chinese curse "May you live in interesting time" as the main theme, which means a restless existence. A multi-valued phrase can be interpreted in different ways: on the one hand, the life of a modern person is unstable, full of lies, on the other-art must push cultural boundaries, be flexible, open, and tolerant to modern realities.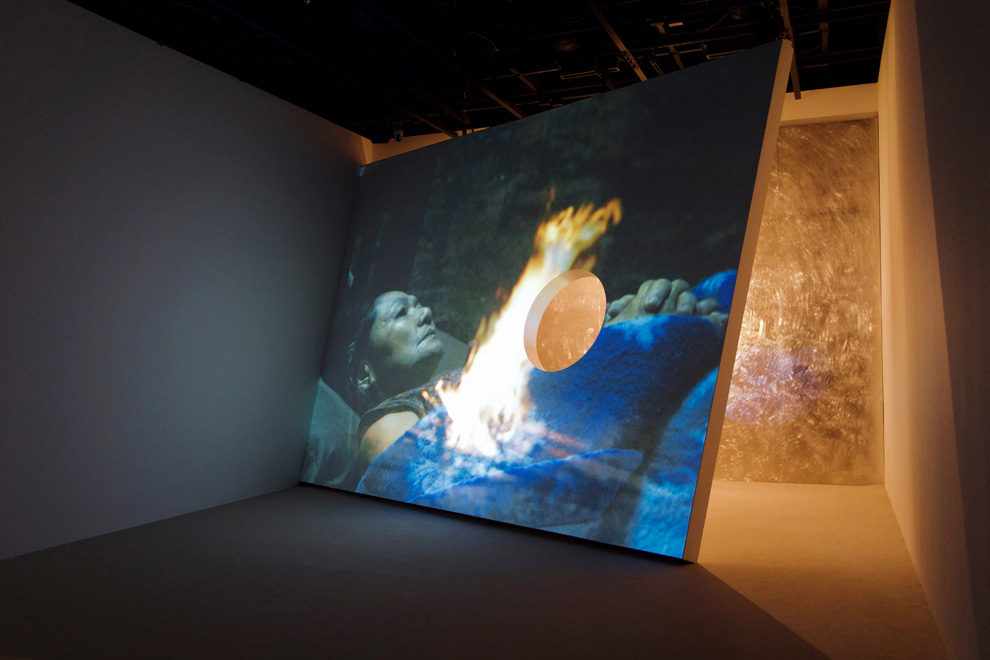 Installation "May you live in interesting times", presented by British curator Ralph Rugoff
The main exhibition takes place in two pavilions of the Giardini and the Arsenal. This year, 79 artists from different countries participate. Christian Markle, George Kondo, Shilpa Gupta, Thomas Saraceno are the main celebrities. Shilpa Gupta is one of the most famous Indian authors on the international stage. The artist presented an interesting project (a sound installation with hundreds of microphones and the philosophical title "I can't fit in your language") about the barriers between countries, peoples, and the impossibility of communication.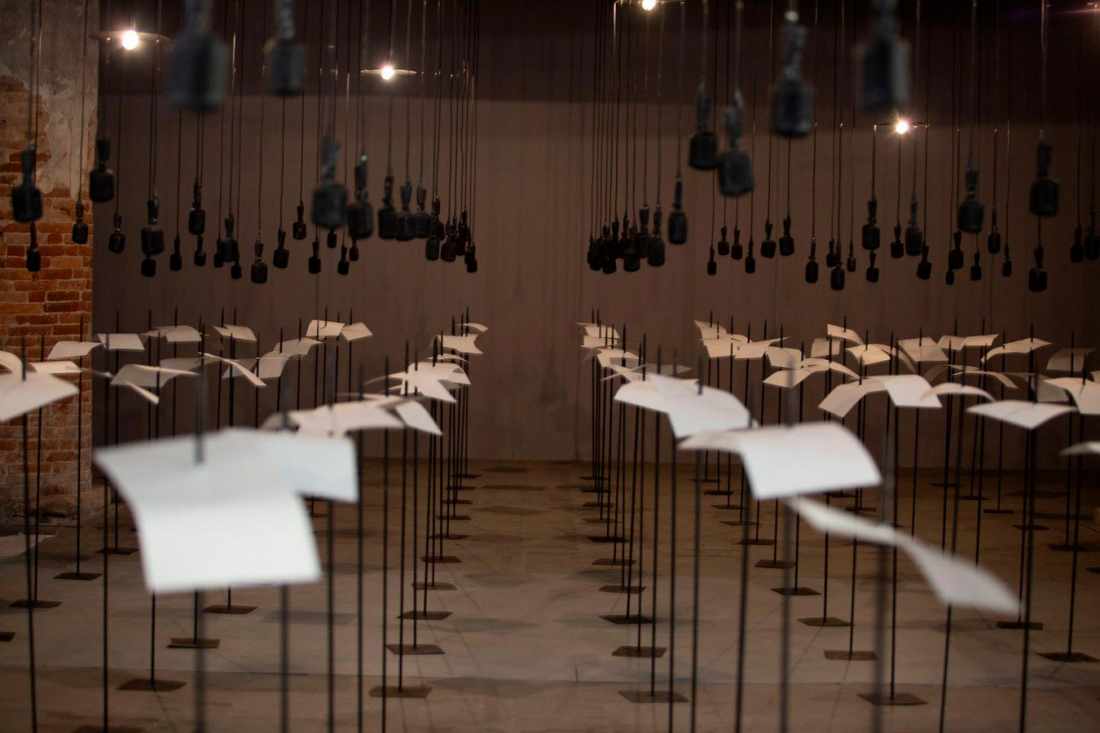 Sound installation "I can't fit in your language", presented at the Indian pavilion
In addition to the main project, there are also national pavilions where countries of the world exhibit their own projects in a given General theme. Special attention should be paid to the winner of the Biennale – the Lithuanian pavilion, which received the main award-the Golden lion. The performance "Sun and Sea" tells about the problems of ecology and climate change. People on the beach are busy with their usual activities, in parallel, they tell stories about themselves and about the depletion of the world as a whole. People represent laziness and inaction, unwillingness to change anything.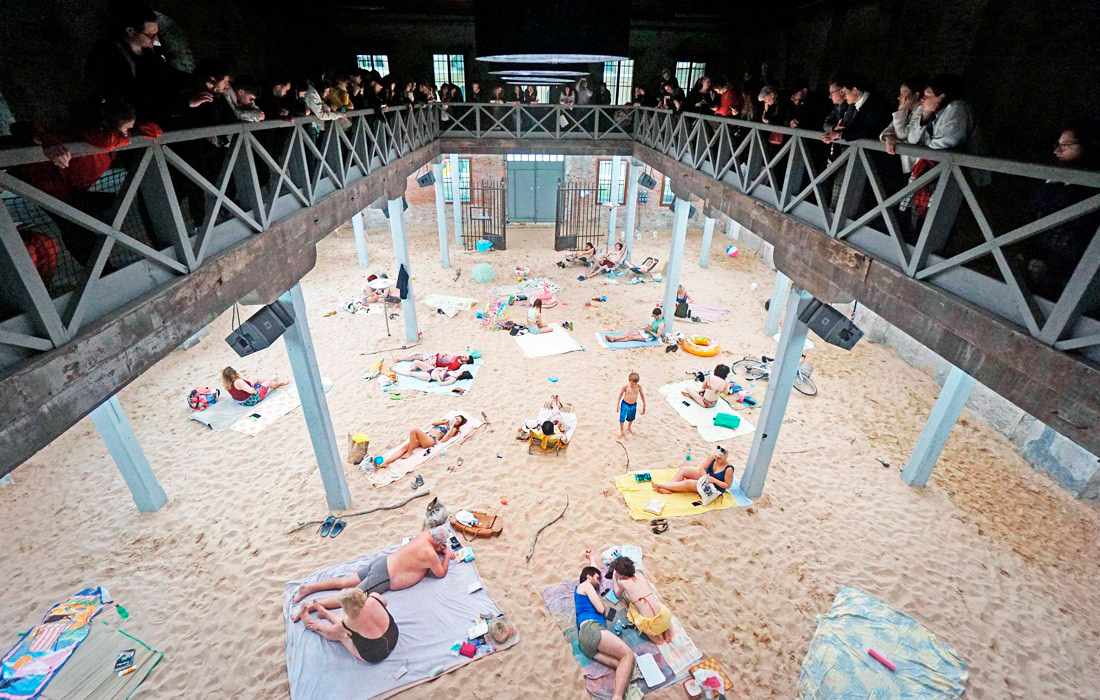 Beach eco-щpera presented in the Lithuanian pavilion
The Russian pavilion was first prepared by the curator in collaboration with The State Hermitage Museum. Among the works are installations by Director Alexander Sokurov on Rembrandt's "The return of the prodigal son "and "The Flemish school " by artist Alexander Shishkin (Shishkin-Hokusai). Our pavilion reflects on the Hermitage collection and the role of the giant Museum in the formation and perception of art. The exposition is built around spirituality and fascination.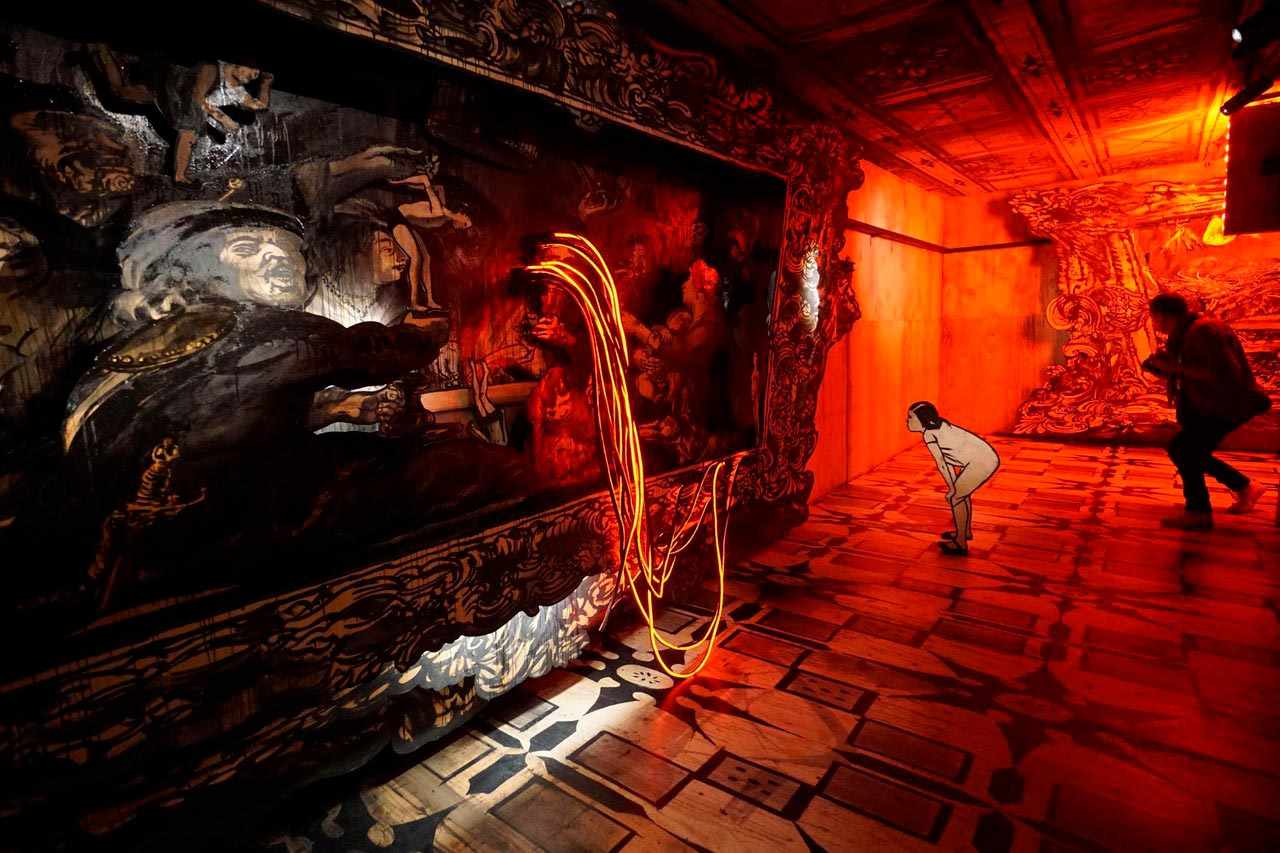 Russian pavilion at the Venice Biennale prepared by the State Hermitage Museum for the first time