Valery Shishkin, Gennady Mironov and Alexander Saidov
20.10.2019
Hyperrealism in the works of Russian artists
Hyperrealism originated in Europe and America in the 1960s on the wave of the popularity of abstraction, conceptualism, and video art. It became a kind of opposition to the elusive reality in new directions of art. Due to the development of modern technologies, artists began to depict real life, which they began to embody in a figurative plot painting again.
Modernity is becoming unstable, the virtual world is taking over reality. The only thing that is beyond doubt is the materiality of the surrounding world. Hence the popularity of this direction.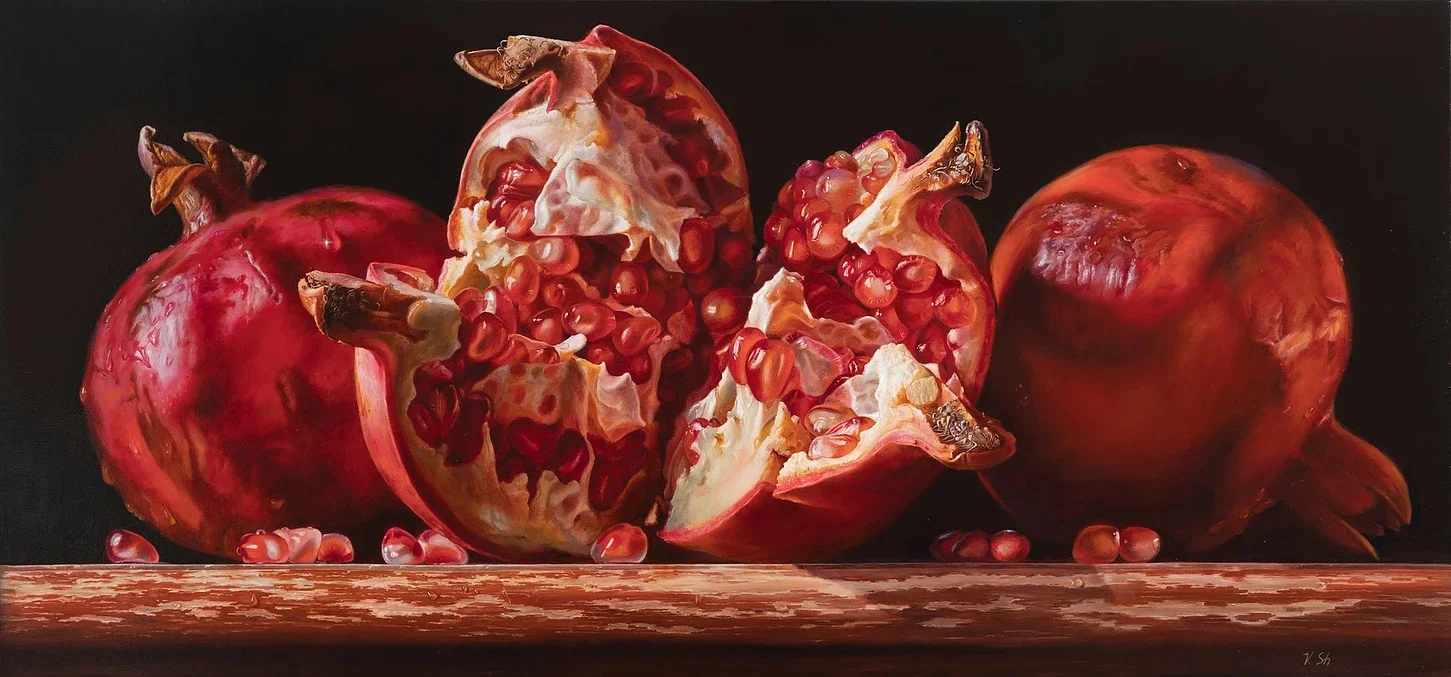 "Pomegranates" - artist Valery Shishkin
The prefix "hyper" indicates the deliberate emphasis, emphasis on the characteristics or phenomenon of an object. Sometimes they can go beyond the natural norm. The objects emphasize materiality, the smallest details, naturalistic expressiveness. Materiality becomes the "protagonist" of the work.
Photorealism also echoes hyperrealism, when artists convey the illusion of photography, reproduce everything to the smallest details.
Several hyperrealist artists are represented in RakovGallery: Valery Shishkin, Alexander Saidov, Gennady Mironov.
Alexander Saidov and Valery Shishkin create beautiful still lifes. Grapes, figs, pomegranates are so realistically depicted that you can "feel" their aroma and taste. Artists display the smallest details: the texture of the peel, the juiciness of the fruit.
Gennady Mironov creates hyperreal landscapes that are not tied to any particular place. Looking at his work, one can notice the smallest blade of grass - the author is so attentive to details. Sometimes his works can be confused with real photography.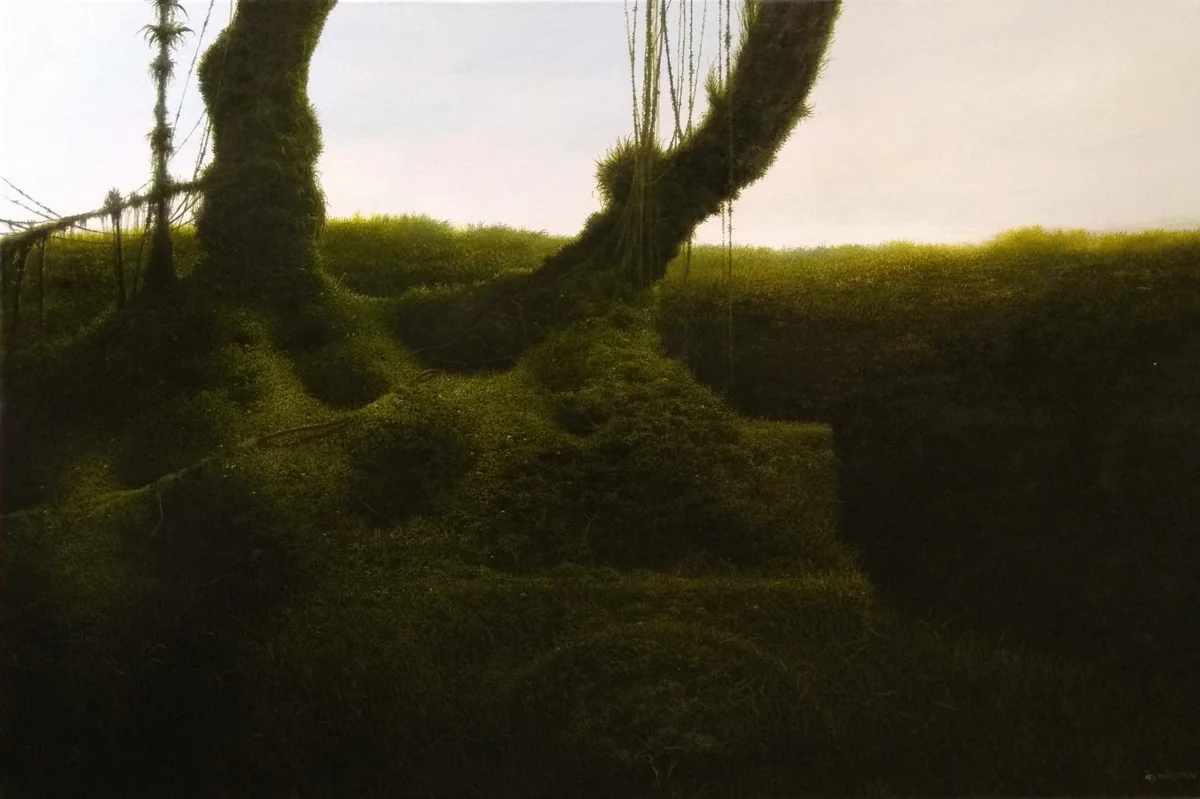 "Landscape No. 1" - Gennady Mironov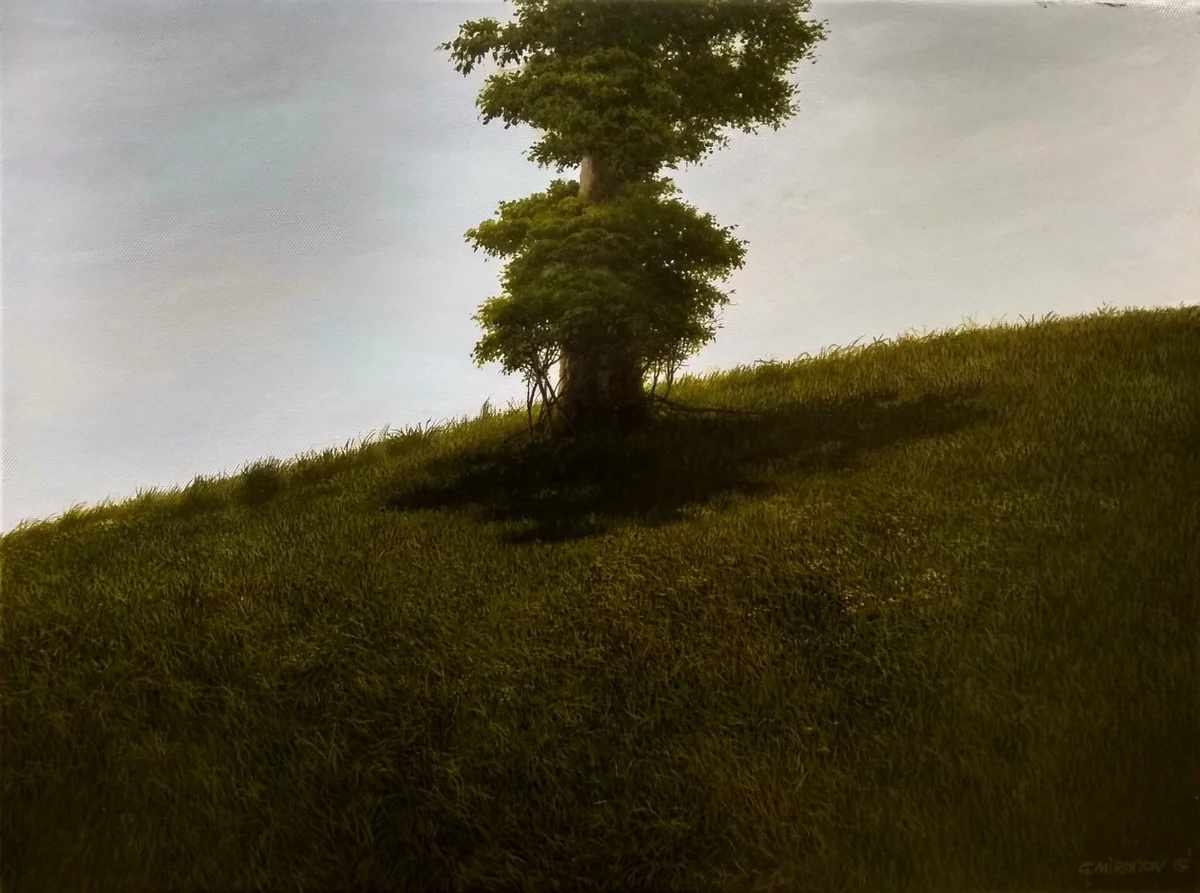 "Landscape No. 3" - artist Gennady Mironov