Journey into the world of paintings by Yuri Pervushin
17.11.2019
Microcosms in the works of Yuri Pervushin
Yuri Pervushin is a famous St. Petersburg artist. He received his education at the St. Petersburg Imperial Academy of Arts at the Faculty of Graphics. That is why in his paintings one can read love and attention to the line, texture, clear drawing of details. Yuri acquired a great artistic experience while studying at the National School of Fine Arts in Paris (painting studio of B. Piffaretti and engraving studio of J.P. Tanguy).
A distinctive feature of Pervushin's works is the artist's desire to capture not the variety of objects around us, not a detailed plot, but the seemingly unobvious complexity and beauty of one object. Yuri can depict one fruit or one flower bud, drawing it with attention to every detail. At the same time, it is not hyperrealism - Pervushin is rather an expressionist. It dissolves the object in the surrounding space, makes it a part of something larger than itself. The little willow bud or the heart of the sunflower is lovingly outlined. The artist shows how complex and unique small objects can be, being part of something big. He creates entire microworlds in a small object.
The technique of Pervushin paintings is special - the artist creates very textured works. Somewhere the brush moves dynamically and sweepingly, somewhere one color turns into another smoothly. Everything around dissolves in a single stream of paint.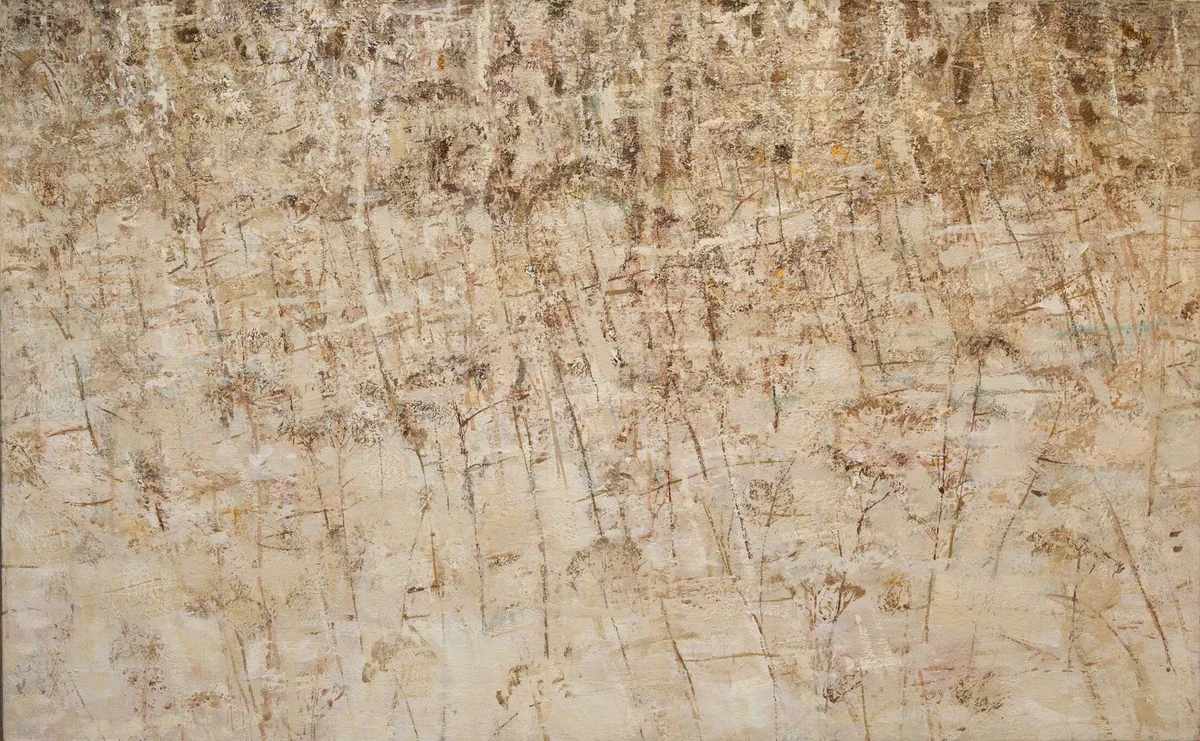 "The Grass" - Yuri Pervushin