A new form of artistic language
23.11.2019
Letterism in the work of Alexander Oligerov
Letterism style appeared almost immediately after the second world war, as an artistic rejection of the global language of violence. In response to violence, Letterism constructs a new pictorial language, the main of which is unreadable text. Therefore, Letterism, like calligraphy, translates meaning through form.
Artist Alexander Oligerov is thinking about unwritten poems in his work. "Life often crosses out brilliant poems that we could write ...". The author tries to lift the veil of the non-accidental, the veil of poems that everyday life has eaten up.
This is an appeal to Anna Akhmatova.
According to the artist's idea, the plot in the pictures should float out as from a distant and sweet dream.Like a pipe dream of beauty.Anna Akhmatova has these lines:
"And it seems so simple
The road, I won't say where,
Where between the trunks is even lighter
And everything looks like an alley near the Tsarskoye Selo pond..."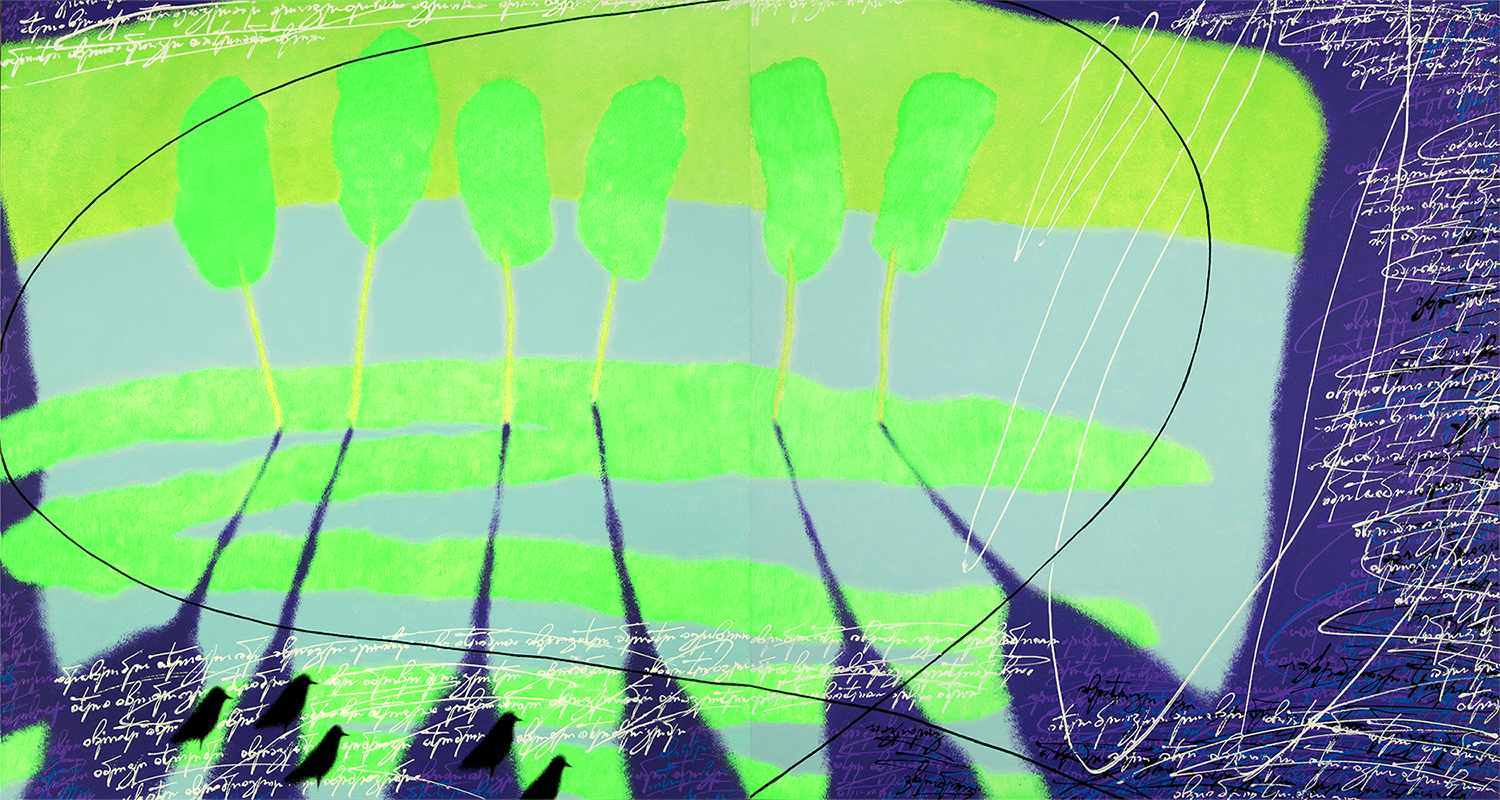 Alexander Oligerov-artist of pictorial meanings!