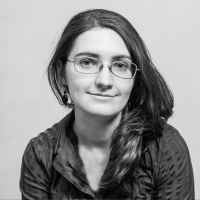 Artist Alla Polkovnichenko
About the artist
Was born in Taganrog. Studied at Pedagogical University of Southern Federal University , artistic-graphical faculty, the workshop of S. V. Eremin, Rostov-on-Don. Finished Moscow State Academic Art Institute named after V. I. Surikov, painting department, the workshop of V. M. Sidorov. The member of Moscow Union of Artists. The member of the Russian Union of Artists. The participant in international and all-Russian Plein airs, more than 150 group and personal exhibitions in Russia and abroad. Works are held in the Serpukhov Artistic-historical museum, Kirov Art Museum, and in private collections.

Personal exhibitions:

«Seasons», State museum-reserve Rostov Kremlin, Rostov the Great, 2012;
«Out of the Window», exhibition hall of the South Federal University, Rostov-on-Don, 2013;
«The Other Shore», gallery NASCO, Kazan, 2013;
«Around», Gallery On the Clear Pond, at the Business Center of the Russian Chamber of Commerce and Industry, Moscow, 2014;
«Weekdays», Tver City Museum-Exhibition Center, 2017;
«View Out of My Window», Law Faculty of MSU named after M. V. Lomonosov, Moscow, 2018.

Group exhibitions:

«Touch», Gallery of the painting art of the Union of painters, Moscow, 2017;
«Big painting», Kirov Art Museum named after V. M. and A. M. Vasnetsovs, Kirov, 2017;
«Picturesque Russia», Art Gallery of Zurab Tsereteli, Moscow, 2017;
«Asian Air», Tver City Museum-Exhibition center, 2018;
Eurasian festival of contemporary art EFCA-2018, Yekaterinburg, 2018.