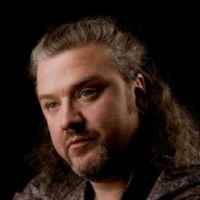 Artist Dmitry Strelkov
About the artist
Born in Moscow in 1966;
Graduated from Krasnopresnensk Art School in 1983;
Graduated from the Graphic Arts Faculty of the Moscow State Pedagogical Institute named after V.I. Lenin.

Member of the Association of Painters of the Moscow Union of Artists and the Russian Union of Artists.
Participant of more than 60 group and personal exhibitions in Moscow and abroad since 1990, Laureate of Art projects of the Moscow Union of Artists and TLC, Laureate of the II International Olympiad of Arts in the Fine Arts nomination. Successfully participated in the auction of contemporary art in Paris. Awarded with diplomas from the Academy of Arts, the Moscow Union of Artists, and the TLC of Russia.

Paintings are held in private and corporate collections in Russia, Germany, France, Holland, Japan, Portugal, Turkey, the United Arab Emirates, in the National Portrait Gallery in Moscow.

Dmitry writes about his paintings: "I am an artist of the late 20th - early 21st centuries, who absorbed the richest previous experience in the development of fine art and philosophy, including postmodernism.
I call my style abstract eclecticism. Saturation of the plane of the painting with a variety of pictorial techniques, and textures, coupled with an expressive, dynamic compositional structure allows me to create the unique multi-dimensional world."
Art critic's comment
The first thing that attracts Dmitry Strelkov's works is the abundance of color. He, as if in a kaleidoscope, creates geometric illusion patterns with only one color. Colors multiply, creating new facets, or dissolving in the space of the painting.

When perceiving paintings, one feels as if vibrations are filled with an inner rhythm. Dmitry says: "Just think how painting and music in a strange, incomprehensible way excite our feelings, make the most secret strings of the soul sound".

Dmitry Strelkov's works combine various artistic techniques. Thanks to this, his paintings look impressive both from afar and from close range. Dynamic compositional structure and various textures allow the artist to create a unique multidimensional world with its subtle philosophical meanings contained in each individual work.