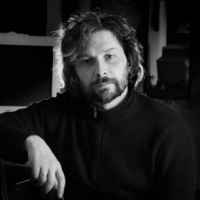 Artist Eugene Terekhov
About the artist
He was born in 1974 in Slyudyanka, Irkutsk region. Study at the Irkutsk Art school at the painting Department (1989).
Participation in the anniversary exhibition of Irkutsk artists (1977). Participation in regional exhibitions from the St. Petersburg Union of artists of Russia in the sections of painting and graphics (1999-2000).
Creative trips to Eastern Europe: Croatia, Italy, Germany, as well as Cyprus and Turkey (2000-2003) Participation in the exhibition of graphic art "Biennale 2004 "(2004) Member of the Creative Union of artists of Russia. Participation in the Annual winter exhibition, St. Petersburg (2005) Works are in private collections in Russia, Europe, Japan, America and India.