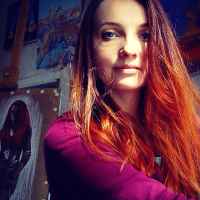 Artist Margarita Chigina
About the artist
Born in Kemerovo in 1980.

1995-2000 - studied at the Kemerovo Art College, Faculty of Painting.

2002-2008 - studied at the Academy of Fine Arts. I.E. Repin, Faculty of Painting. Graduated from the workshop of Professor V.V. Zagonek and Professor S.D. Kichko.

2008 - received a diploma "The Best Graduate of the Year".

Since 2009, Member of the Union of Artists of Russia.

Participates in Russian and international exhibitions. The artist's paintings are found in private collections in Russia, China, USA, South Korea, Finland and in the Netherlands.