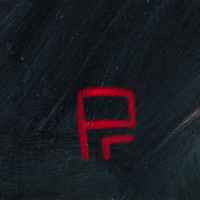 Artist Max Perov
About the artist
Max Perov is a young professionally educated artist, who works under a pseudonym.

Inspired with American artists' pieces, he produces abstract paintings. In his artworks, Max Perov studies the influence of colour on viewers and experiments with facture and tone. The artist uses these as instruments to convey his ideas.

Max Perov's paintings are available for sale only at the RakovGallery and at the gallery website.