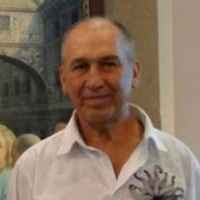 Artist Evgeny Tonkikh
About the artist
Studied at Sverdlovsk Art College. In 1984 took part in all regional exhibitions in Omsk.
1987-1992 - worked in group "Young Russian Artists" on Baikal and in Krasnodar region.
A participant in regional, republican, foreign, and international exhibitions. Artworks are held in museums in Sochi, Pshemisl, private collections in Russia and abroad.