"Hello, Ekaterinburg!" Sergey Prokhorov's Personal Exhibition
08.07.2021
Cityscapes of the capital of the Urals by the artist-traveller Sergey Prokhorov
The exhibition features about fifty paintings dedicated to Ekaterinburg. The artist is inspired by travelling, trips to new cities, and, of course, by nature. This time, in their paintings, the Omsk artist Sergey Prokhorov shares his impressions of the capital of the Urals with the viewers.
Always versatile and unpredictable, Sergey Prokhorov demonstrates talent in various genres and styles. Depending on the tasks and format of the work, the artist could easily switch from Academicism to Impressionism, but at the same time he invariably remains faithful to the foundations of the Realistic school. While working on the paintings of the Ekaterinburg series, Sergey Prokhorov unexpectedly gave preference to the impressionistic urban landscape. As a result, the large and hectic industrial city appears not as grey and impersonal, but as a colourful and benevolent capital of the Urals with a century-old history.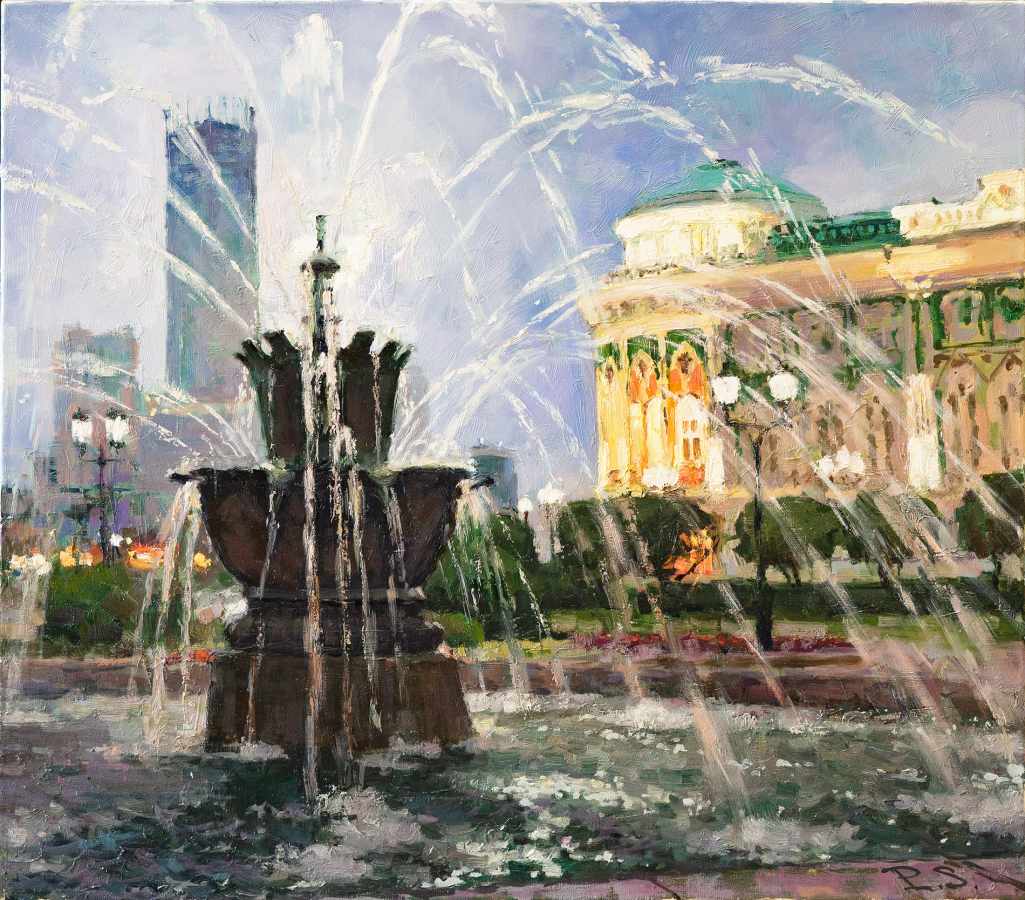 Sergey Prokhorov paints Ekaterinburg as a city where the present coexists with history, and skyscrapers stretch upward as rapidly as the bell towers of the nineteenth-century churches. The artist's work and his approach to solving pictorial problems are constantly evolving and improving, but they never lose the feeling of harmony and joy of being. These states are noticeable even in those paintings, where the busy streets of Ekaterinburg with endless traffic jams are depicted in the rain. The motive of rain in Sergey Prokhorov's paintings transforms the city, makes its image cozy and a little mysterious.
The artist notices the beauty and poetry of everyday life of the historical centre of Ekaterinburg and re-opens for local residents the aesthetics of long-familiar squares and parks, and the Shartash Lake coast. The novelty of the artist's view of the city and the unusual approach to composition form the lightness and freshness of the impression. This is the secret of Sergey Prokhorov's presentation of urban landscapes. The artist's approach would impress even the residents of the city, who have been living in Ekaterinburg for decades and are familiar with every street and every building.