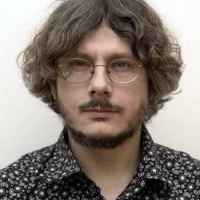 Artist Alexander Saidov
About the artist
Born in 1970 in the art. Pavlovskaya Krasnodar region, in 1989 graduated from the Krasnodar art school.
Since 1995 - a member of the Union of artists of Russia;
since 1991 - a participant in the city, regional, zonal exhibitions.

Main exhibitions:
1991 Republican exhibition "Youth of Russia". Central House of Artists, Moscow
1999 Group exhibition, gallery "Noah's Art". Beirut, Lebanon
2000 "Kunst Handlung, Rotzel & Co". Frankfurt, Germany;
gallery "Breheret" Paris, France;
Solo exhibition "Gallery Art Coupe". Mainz, Germany.
2001 - Art salon. Central House of Artists, Moscow.
2002 - 2003 worked in Italy.
2003 - group project "Format". Krasnodar. 2003 - "South of Russia", zone exhibition.
2003 - Gallery "Boudoir", author's project. Stockholm, Sweden.
2004 - Personal exhibition, Gallery "Stairs". Krasnodar.
2005 - Group project "Salon of four", Gallery "Staircase". Krasnodar.
2005 - Group project "Game in classics", Gallery "Ladder" Krasnodar.
Since December 2006 - a series of exhibitions in "Nevska Galery" in San Francisco.

Works are held in private collections in Russia, Germany, Turkey, the USA, Australia, Thailand, and other countries.