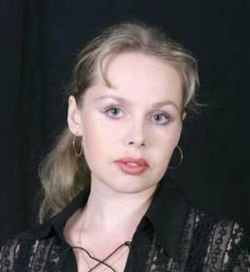 About the artist
Zhanna Sidorova was born in Sverdlovsk in 1972. She graduated from the art and industrial school named after Khozhatelev and Ural State Vocational Pedagogical University. She studied in the workshops of the honored Russian artists N. G. Chesnokov And V. I. Bryzhko.

Prefers easel painting (landscape, portrait, still life, animalism). Participant in the city, regional and international exhibitions. Works are held in museums of the Ural region, private collections in Russia and abroad (Ukraine, Germany, Holland, England, the USA, Belgium, Italy, Finland, Belarus, Israel, Tajikistan, Tatarstan, Vietnam, France).

Member of the International Association of fine arts – UNESCO AIAP. Member of the Russian Union Of Artists.


Payment methods and delivery options
Оплатить заказ наличными можно на кассе галереи или при получении у курьера, банковской картой, банковским переводом по расчетному счету Вы всегда можете забрать работу в ближайшем от вас филиале RakovGallery, получить с курьером в городах присутствия или транспортной компанией
Read more