Sensual Paintings of Nikolai Reznichenko
29.05.2020
An Intimate Dialogue with a Painting: Versatile Creativity and the Artist's Sources of Inspiration.
The artist Nikolai Reznichenko from St. Petersburg is inspired by various sources. In his work, we find references to the inner serenity of icon-painting images, and there are also some features recalling subjects of the famous Russian writer M. Bulgakov. The artist combines and interprets these two opposing motives, which makes these acquire new meanings.
For instance, the lonely violinist in the painting "The Music of Water" may correlate with a general image of Bulgakov's personages. The pose, the rhythm of movements, the tilt of the head and the position of the musician's hands, as well as the modeling of his face, indicate that the artist may have been inspired by icon painting.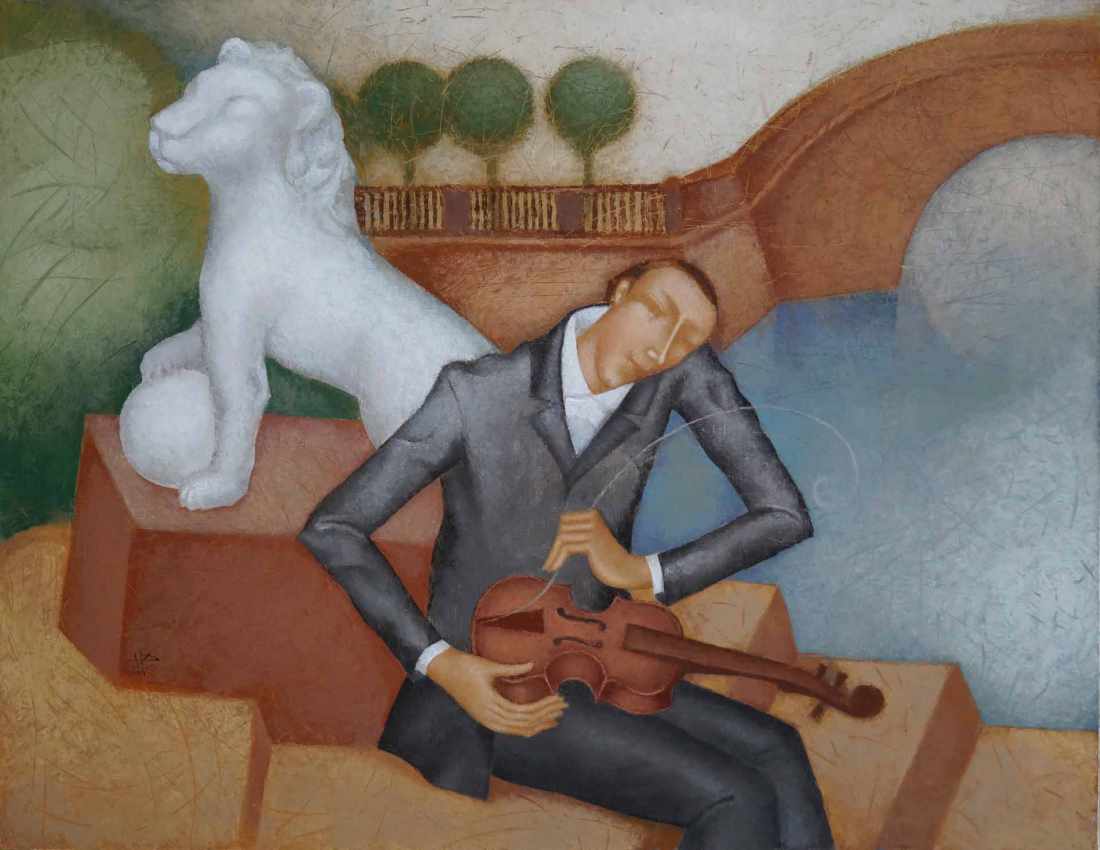 Nikolai Reznichenko began his career as an icon painter. At present, the artist often includes in his paintings some features which may recall icon-painting. Among them are the use of reverse perspective, the conventionality of landscape elements and the specific volume modeling.
Moreover, there is also a tendency towards theatrical motives in the artist's work. In the painting "Lolita," for example, these motives are emodied in the use of expressive broken lines, in the effect of a slight haze and in giving the image a character. The combination of such techniques reveals the versatility of the artist's creative search and invites viewers to initiate an intimate dialogue with the painting.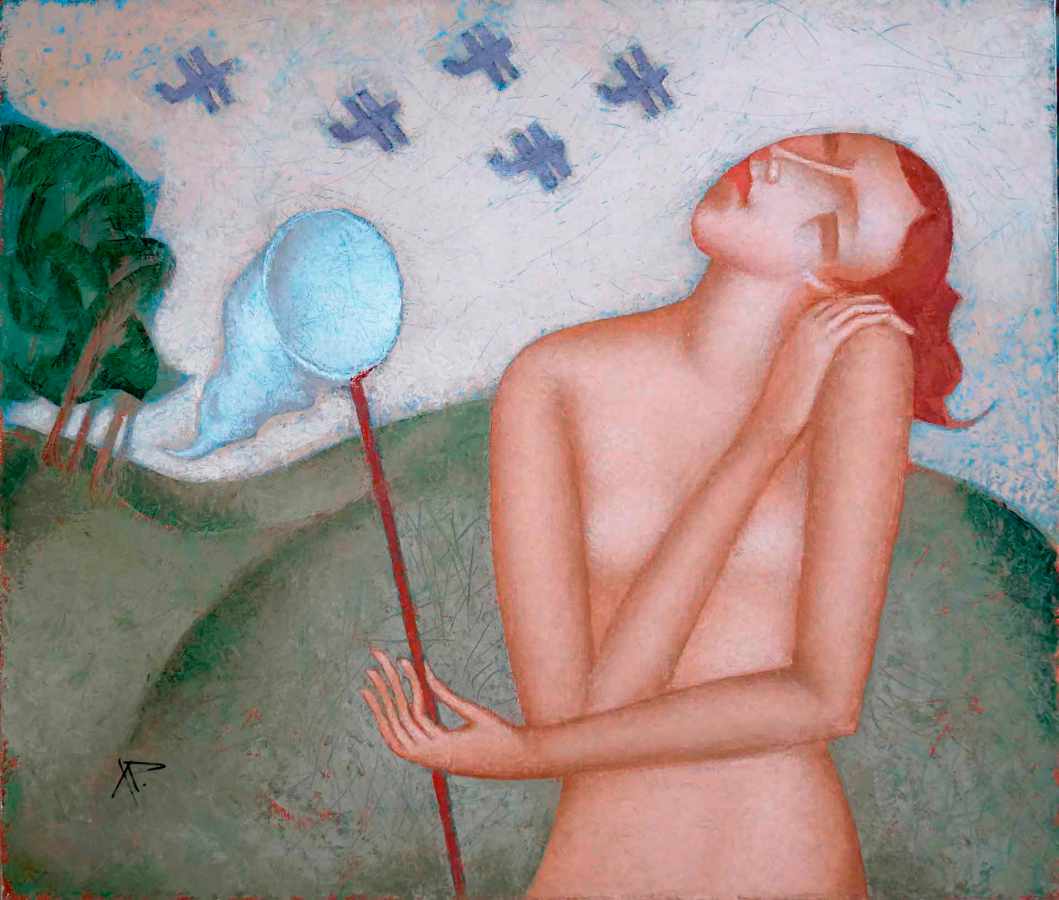 The images of angels, women and musicians are the most popular in the works of Nikolai Reznichenko. Each artwork provides the viewer with the opportunity to identify himself with the characters of the artist's paintings and to experience these works, which may be considered as a form of co-creation.
To view the paintings of artist Nikolai Reznichenko
The artist chooses timeless subjects for his works. His characters live in the rhythm of tango, they sing, dance, enjoy life, suffer, play and love. The rhythm of their gestures and bodies is expressive, but the gaze is always elusive, the eyelids are down. As a result, it is difficult to fully understand their feelings. This is what makes viewers reflect, immerse himself in psychology and, possibly, project their inner state onto these characters.