About the eternal and transitory
19.10.2019
The creative world of Alisher Kushakov
Moscow artist Alisher Kushakov was born in 1988 in the city of Jizzak, Republic of Uzbekistan. From a young age, the boy absorbed all the subtleties of art thanks to his father, a graphic designer, and studying at an art school. Even being a child, Alisher knew for sure what he would create in the future. But first, his activity was associated with design - studying at the Saratov Art School named after. A. P. Bogolyubov at the Department of Environmental Design, then he was a graphic designer. However, the dream of becoming a real artist prevailed; now Alisher creates amazing graphic and pictorial works.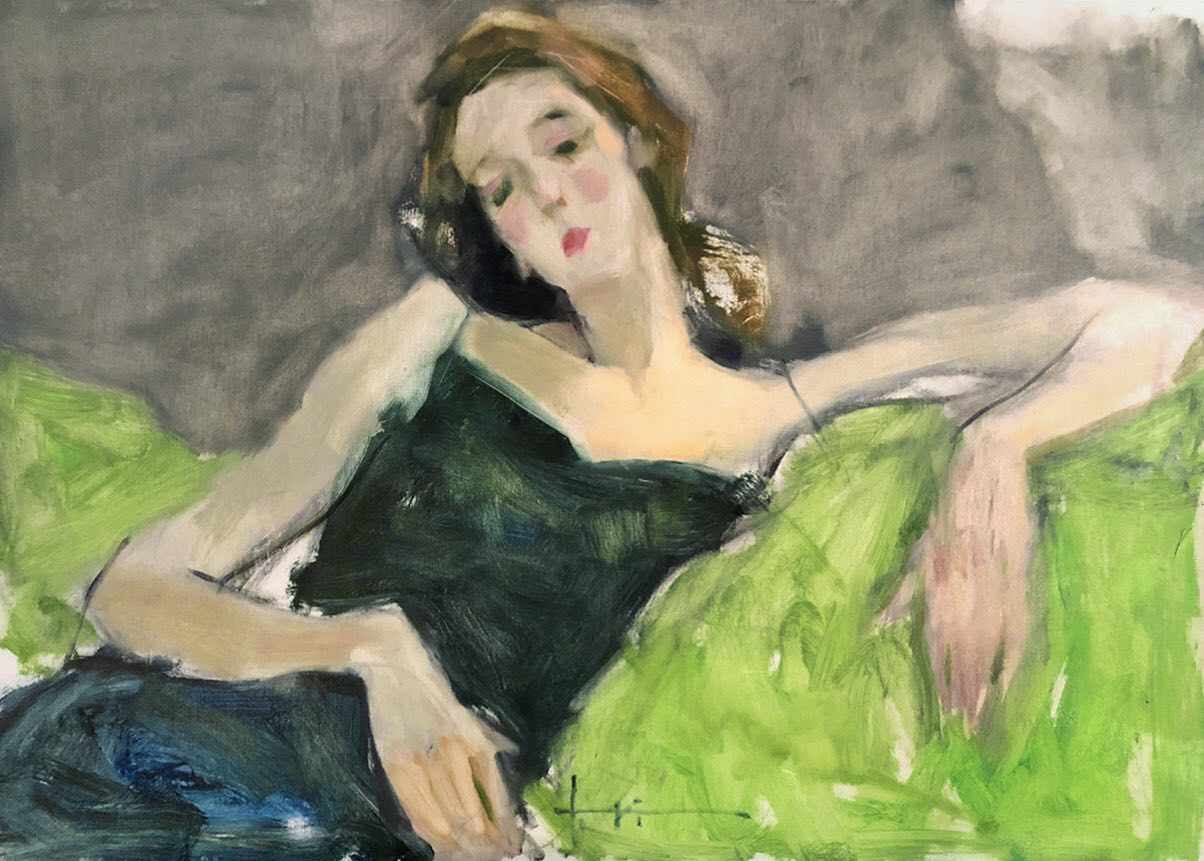 "Sonya" by Alisher Kushakov
Let's now look at the artist's own works. The first thing that immediately catches your eye is how Alisher harmoniously creates space around people. You will never see specific objects: interior, landscape-only abstract touches. But how much they can say...the Characters of Alisher Kushakov's paintings are like the product of a distant dream or someone's memory.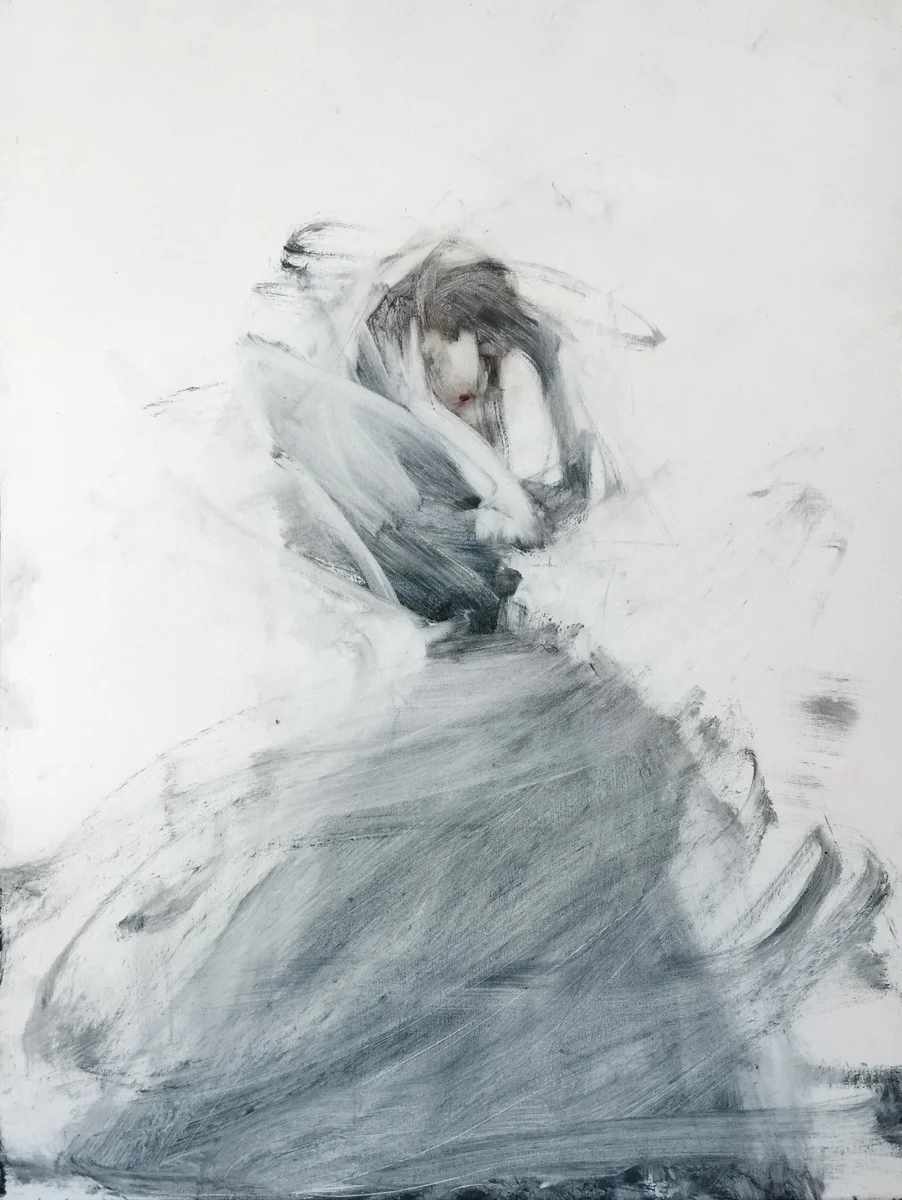 The figures dissolve into space. It is unclear where the body begins and the surrounding atmosphere ends. Hence the feeling of ephemerality, fluidity, and fleetness. At the same time, the paintings convey a special mood, whether it is melancholy, contemplation, or the interweaving of two souls.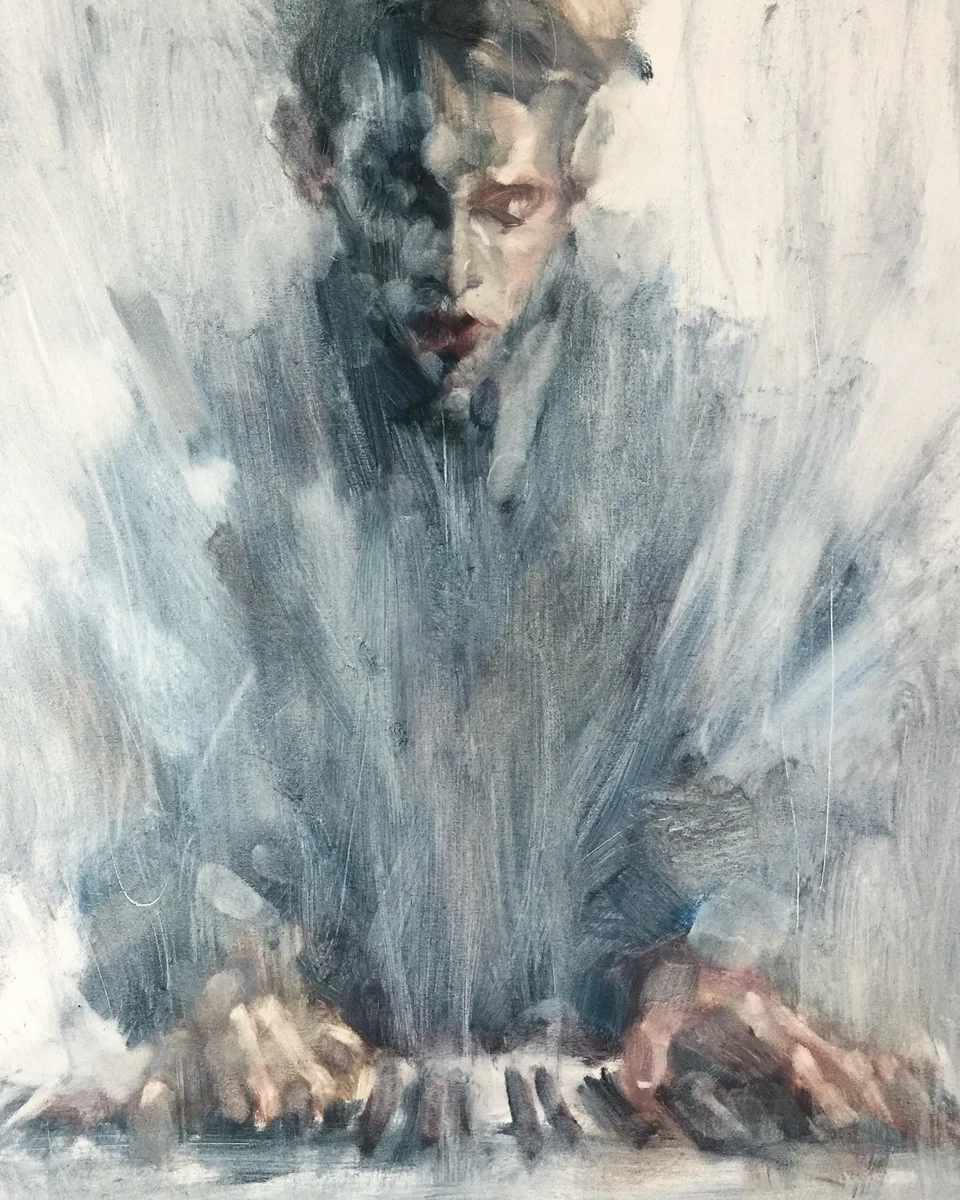 In other works, the stroke is much rougher. Parts of the body are sometimes spelled out more schematically. However, the faces always remain the "main character" of the paintings, they are depicted more clearly, with bright characteristic features. The works resemble the paintings of Egon Schiele, with his love for the details, expression, his own view of the human body.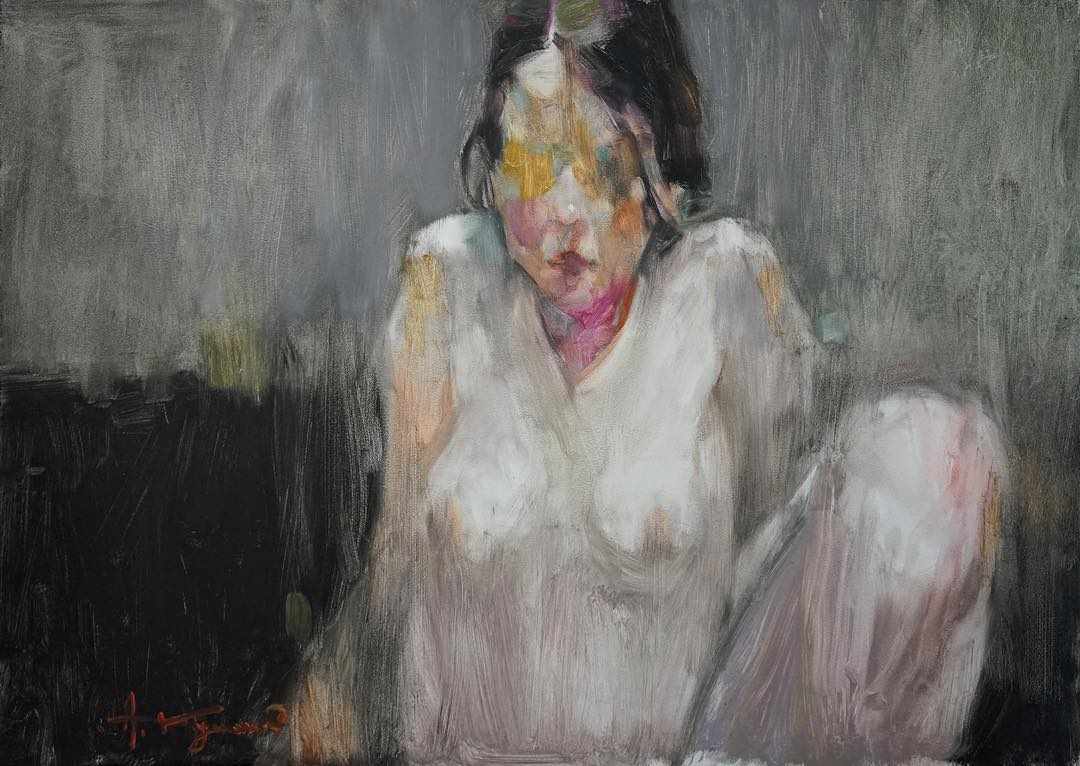 "Katya" by Alisher Kushakov