"At the window": a look into creativity
26.11.2019
Rustem Khuzin. A look into a new reality
Rustem Khuzin is a Kazan artist, a member of the Artists` Union of Russia and the Republic of Tatarstan. Khuzin's creativity is indicative for contemporary art, which supports the traditions of monumental painting. The power of realism can be traced in his works with a variety of genres.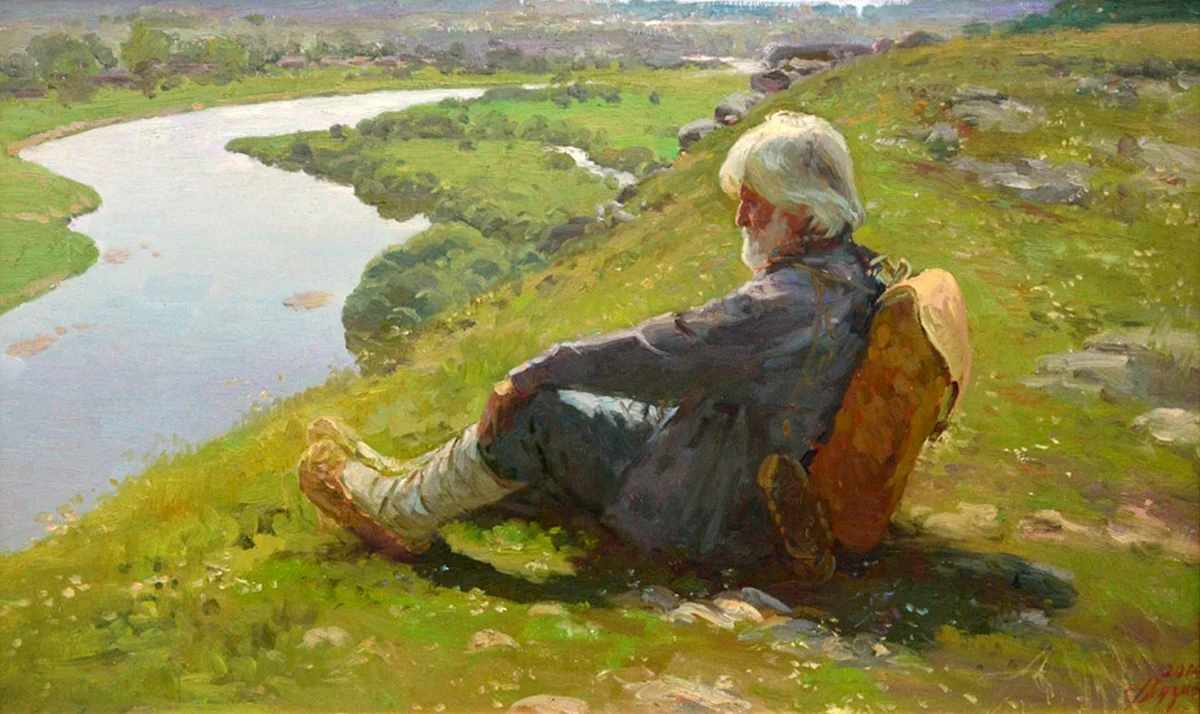 "Ural old-timer" - artist Rustem Khuzin
When an artist thinks about painting a work based on historical events, he relies on documentary materials, his characters are real personalities. Credibility as an artistic quality is also inherent in the landscape genre.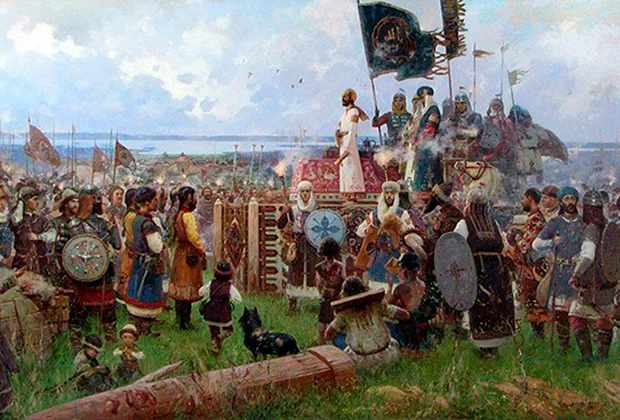 "The adoption of Islam by Bulgars" - artist Rustem Khuzin
The artist fosters an aesthetic sense of beauty in the viewer, concentrating on the state of nature. That is why the landscapes are not characterized by far-fetchedness and idealization, they are the same as the Urals: large-scale, panoramic, but subdued by man.
The approach to work on a landscape is consonant with the rule - the artist writes not the object, but its environment, due to which the viewer feels the movement of the winds, driving the smooth surface of the water and crushing the blades of grass near its banks.
The painting "At the Window" became a resonant point in the artist's work. The "window" reflects the weird world, yet unknown to the little person. A world of brutal winter and hard work.

"On Staroutkinsk Street" - artist Rustem Khuzin
Rustem Khuzin is an honored artist, whose work reveals a naked, unprotected, and therefore so dramatic reality.